Creative Inspiration - Invitations
Check out some of our DIY craft projects using items from our store! We invite you to visit our blog and social media pages for weekly updates and more recent project ideas!
If you're a huge fan of all things sparkly and glittery, you'll know there's nothing more annoying than cleaning up glitter fall out. Trying to get every little piece is nearly impossible! Our glitter products DON'T lose their glitter, so no more dealing with messy glitter fall out again!
Here is an adorable birthday invitation made with our Glitter Cardstock:
Create the most elegant and beautiful wedding invites: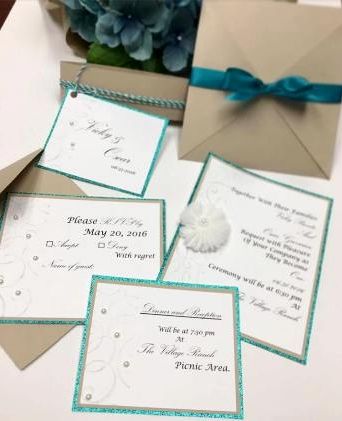 Other unique party invitations using our Glitter Cardstock and our Glitter Tapes: